Posts for: October, 2020
By Bennett Family Dental
October 14, 2020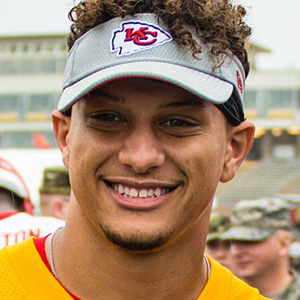 Kids get pretty inventive pulling a loose primary (baby) tooth. After all, there's a profit motive involved (aka the Tooth Fairy). But a young Kansas City Chiefs fan may have topped his peers with his method, revealed in a recent Twitter video that went viral.
Inspired by all-star KC quarterback Patrick Mahomes (and sporting his #15 jersey), 7-year-old Jensen Palmer tied his loose tooth to a football with a line of string. Then, announcing "This is how an MVP gets their tooth out," the next-gen QB sent the ball flying, with the tooth tailing close behind.
It appears young Palmer was no worse for wear with his tooth removal technique. But if you're thinking there might be a less risky, and less dramatic, way to remove a loose tooth, you're right. The first thing you should know, though: Primary teeth come out when they're good and ready, and that's important. Primary teeth play an important role in a child's current dental and speech function and their future dental development. For the latter, they serve as placeholders for permanent teeth developing within the gums. If one is lost prematurely, the corresponding permanent tooth might erupt out of position and cause bite problems.
In normal development, though, a primary tooth coming out coincides closely with the linked permanent tooth coming in. When it's time, the primary tooth lets you know by becoming quite loose in the socket.
If you think one of your children's primary teeth is ready, clean your hands first with soap and water. Then using a clean tissue, you should be able to easily wiggle the tooth with little tension. Grasp the tooth with the tissue and give it a little horizontal twist to pop it out. If that doesn't work, wait a day or two before trying again. If it does come out, be sure you have some clean gauze handy in case of bleeding from the empty socket.
Normally, nature takes its course from this point. But be on the lookout for abnormal signs like fragments of the tooth left behind in the socket (not to be mistaken for the top of the permanent tooth coming in). You should also look for redness, swelling or complaints of pain the following day—signs of possible infection. If you see anything like this, make a prompt appointment so we can take a look. Losing a primary tooth is a signpost pointing the way from childhood to adulthood (not to mention a windfall for kids under their pillows). You can help make it a smooth transition—no forward pass required.
If you would like more information about caring for primary teeth, please contact us or schedule a consultation. To learn more, read the Dear Doctor magazine articles "Importance of Baby Teeth" and "Losing a Baby Tooth."
By Bennett Family Dental
October 04, 2020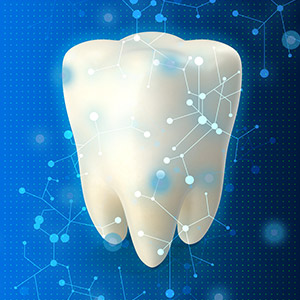 What a difference a hundred years can make—especially the last one hundred. In the early 20th Century, trains were the prime mode of cross-country transportation, electrical power was not universally available, and only the well-to-do could afford automobiles and telephones. We live in a far different world, transformed by digital media, air travel and instantaneous global communication.
Dental care has also made exponential leaps. Dentists in the early 21st Century have more effective and powerful treatments for disease, as well as life-like and durable restorations for missing teeth and less-than-perfect smiles. As far as dentistry goes, you couldn't live in a better time.
But if you thought the last century was amazing for dental care, you won't believe what may soon be coming your way this century. Here are a few of the incredible possibilities poised to become reality in the near future.
Regenerating teeth. As of now, the permanent teeth you have is all you're going to have—but that may soon change. Researchers are closing in on the ability to grow new dentin—and if that becomes practical, other parts of teeth may be next. Utilizing a person's stem cells, the building blocks of specialized human tissue, may yield the greatest prize of all, a completely regenerated tooth.
Targeting bacteria. Tooth decay and other dental diseases are most often caused by bacteria—but not every strain. The true culprits are a select few like Streptococcus mutans, which causes tooth decay. Based on growing knowledge of the human genome, we may one day be able to develop therapies that block transmission of specific bacteria from caregivers to infants, or inhibit these bacteria's ability to produce acid that erodes tooth enamel.
Employing "nano" tools. Nanotechnology tools and devices are no bigger than 100 nanometers (a nanometer is a one billionth of a meter), and perform tasks on the cellular level. Many researchers believe we may soon develop a device of this size that can seek out and destroy tiny clusters of cancer cells within the human body before they spread. This could be a game-changer for treating deadly oral cancer.
The current state of dental care would have amazed our great-grandparents. But we may soon be just as amazed at what 21st Century brings us.
If you would like more information on advances in dental care, please contact us or schedule an appointment for a consultation.