Posts for tag: gum disease
By Bennett Family Dental
December 13, 2020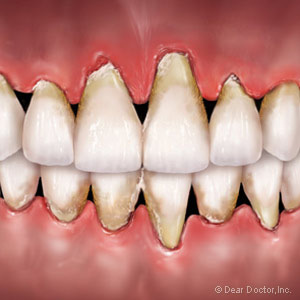 If you ever get out of the habit of daily brushing and flossing, you're setting yourself up for dental disease. Neglecting oral hygiene allows bacterial plaque to build up on tooth surfaces, which can give rise to aggressive gum infections known collectively as periodontal (gum) disease.
Gum disease may first manifest itself as gingivitis, an inflammation of the outer gum tissues around teeth. Resuming hygiene habits could help reduce the infection if it's detected early enough. If the infection has spread deeper below the gum line, though, brushing and flossing won't be able to reach and remove the offending plaque — you'll need our help with that.
The objective of any such treatment is the same as your daily brushing and flossing — remove plaque as well as hardened deposits (calculus) that cause disease. The most basic technique is called scaling in which we use specialized hand instruments (scalers) or ultrasonic equipment to loosen and remove the plaque and calculus from all tooth and gum surfaces.
For deeper plaque, we may need to use a technique called root planing. As its name implies, we use equipment similar to scalers to shave or "plane" plaque, calculus, bacteria or other toxins from the roots that have become ingrained in their surfaces.
These procedures are often carried out with local anesthesia to ensure patient comfort and allow us to be as meticulous as possible with plaque and calculus removal. It's imperative that we remove as much plaque and calculus as possible, and which often involves more than one session. This is because as the gum tissues become less inflamed it allows us to access more plaque-infested areas during subsequent sessions.
Hopefully, these techniques will arrest the infection and restore good health to gum tissues. It's then important for you to recommit and follow through on a renewed daily hygiene regimen to reduce the chances of re-infection that could lead to more serious problems and potential tooth loss.
If you would like more information on treating periodontal (gum) disease, please contact us or schedule an appointment for a consultation. You can also learn more about this topic by reading the Dear Doctor magazine article "Root Planing."
By Bennett Family Dental
May 17, 2020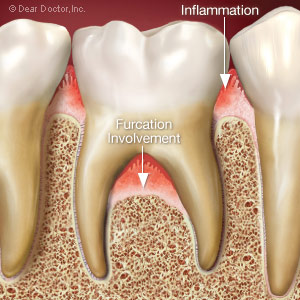 Periodontal (gum) disease often involves more than gum inflammation. The real danger is what this bacterial infection may be doing to tissues beneath the gum line—including tooth roots and supporting bone.
Gum disease can do extensive damage to the forked areas where the roots separate from the main tooth body. If one of these areas, known as a furcation, becomes infected, the associated bone may begin to diminish. And you may not even know it's happening.
Fortunately, we may be able to detect a furcation involvement using x-rays and tactile (touch) probing. The findings from our examination will not only verify a furcation involvement exists, but also how extensive it is according to a formal classification system that dentists use for planning further treatment.
A Class I involvement under this system signifies the beginning of bone loss, usually a slight groove in the bone. Class II signifies two or more millimeters of bone loss. Class III, also called a "through and through," represents bone loss that extends from one side of the root to the other.
The class of involvement will guide how we treat it. Obviously, the lower the class, the less extensive that treatment will be. That's why regular dental checkups or appointments at the first sign of gum problems are a must.
The first-line treatment for furcation involvements is much the same as for gum disease in general: We manually remove bacterial plaque, the main source of infection, from the root surfaces using hand instruments and ultrasonic equipment. This is often followed by localized antibiotics to further disinfect the area and stymie the further growth of the furcation involvement.
We also want to foster the regrowth of lost tissue, if at all possible. Classes II and III involvements may present a challenge in this regard, ultimately requiring grafting surgery to stimulate tissue regeneration.
The best approach by far is to prevent gum disease, the ultimate cause for a furcation involvement. You can reduce your chances of gum disease by brushing and flossing daily to remove disease-causing plaque. Regular dental cleanings and checkups, at least every six months, help round out this prevention strategy.
A furcation involvement could ultimately endanger a tooth's survival. We can stop that from happening—but we'll have to act promptly to achieve the best results.
If you would like more information on treating gum disease, please contact us or schedule an appointment for a consultation. You can also learn more about this topic by reading the Dear Doctor magazine article "What are Furcations?"
By Bennett Family Dental
February 07, 2020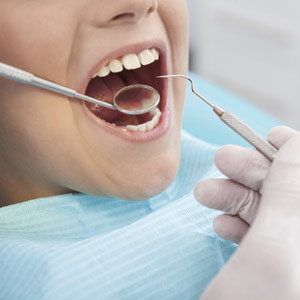 Your gums' primary role is to protect your teeth and keep them firmly in place. But periodontal (gum) disease can damage your gums to such an extent you could ultimately lose your teeth.
Gum disease is a progressive infection caused by bacterial plaque built up on tooth surfaces from poor oral hygiene. The initial infection triggers inflammation, a defensive response of the body characterized by swelling, redness and bleeding of the gums. An initial form of the disease known as gingivitis occurs in most people after just a few days without brushing or flossing.
Resuming hygienic activities to remove daily plaque, along with regular dental cleanings, may be enough to stop gingivitis and restore healthy gums. If the disease is allowed to advance, however, the infected gum tissues will begin to detach from the teeth, turning the slight normal gaps between teeth and gums into wider voids known as periodontal pockets that fill with bacteria leading to infection. Your hygiene efforts will not be enough to cope with this advanced form of periodontal disease.
At this point professional techniques are required to adequately remove plaque and calculus (hardened plaque deposits), depending on the depth and location of the periodontal pockets. The most basic of these is scaling using specialized hand instruments or ultrasonic equipment to remove plaque and calculus in pockets at or just below the gum line. If plaque and calculus have extended to the roots we may then need to employ root planing, in which we "shave" offending material from root surfaces. In some cases this may require accessing the area surgically beneath the gum tissue.
As plaque removal progresses, inflammation will begin to subside and the gum tissues heal. If, however, swelling, bleeding or pus formation persists, this may indicate bacterial levels remain too high. To decrease these levels we may need to administer antibiotics, or through mouthrinses containing chlorhexidine.
Once under control, it's crucial from then on for you to maintain a strict daily regimen of brushing and flossing to keep plaque from building up on tooth surfaces. You'll also need to visit us regularly (two or more times a year) for professional cleaning and checkups. Keeping a close eye will help prevent a reoccurrence of this serious disease and prolong the life of your teeth.
If you would like more information on treating periodontal (gum) disease, please contact us or schedule an appointment for a consultation. You can also learn more about this topic by reading the Dear Doctor magazine article "Treating Difficult Areas of Periodontal Disease."