Posts for tag: pediatric dentistry
By Bennett Family Dental
October 14, 2020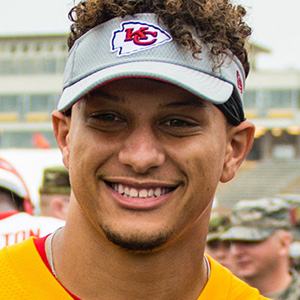 Kids get pretty inventive pulling a loose primary (baby) tooth. After all, there's a profit motive involved (aka the Tooth Fairy). But a young Kansas City Chiefs fan may have topped his peers with his method, revealed in a recent Twitter video that went viral.
Inspired by all-star KC quarterback Patrick Mahomes (and sporting his #15 jersey), 7-year-old Jensen Palmer tied his loose tooth to a football with a line of string. Then, announcing "This is how an MVP gets their tooth out," the next-gen QB sent the ball flying, with the tooth tailing close behind.
It appears young Palmer was no worse for wear with his tooth removal technique. But if you're thinking there might be a less risky, and less dramatic, way to remove a loose tooth, you're right. The first thing you should know, though: Primary teeth come out when they're good and ready, and that's important. Primary teeth play an important role in a child's current dental and speech function and their future dental development. For the latter, they serve as placeholders for permanent teeth developing within the gums. If one is lost prematurely, the corresponding permanent tooth might erupt out of position and cause bite problems.
In normal development, though, a primary tooth coming out coincides closely with the linked permanent tooth coming in. When it's time, the primary tooth lets you know by becoming quite loose in the socket.
If you think one of your children's primary teeth is ready, clean your hands first with soap and water. Then using a clean tissue, you should be able to easily wiggle the tooth with little tension. Grasp the tooth with the tissue and give it a little horizontal twist to pop it out. If that doesn't work, wait a day or two before trying again. If it does come out, be sure you have some clean gauze handy in case of bleeding from the empty socket.
Normally, nature takes its course from this point. But be on the lookout for abnormal signs like fragments of the tooth left behind in the socket (not to be mistaken for the top of the permanent tooth coming in). You should also look for redness, swelling or complaints of pain the following day—signs of possible infection. If you see anything like this, make a prompt appointment so we can take a look. Losing a primary tooth is a signpost pointing the way from childhood to adulthood (not to mention a windfall for kids under their pillows). You can help make it a smooth transition—no forward pass required.
If you would like more information about caring for primary teeth, please contact us or schedule a consultation. To learn more, read the Dear Doctor magazine articles "Importance of Baby Teeth" and "Losing a Baby Tooth."
By Bennett Family Dental
December 24, 2018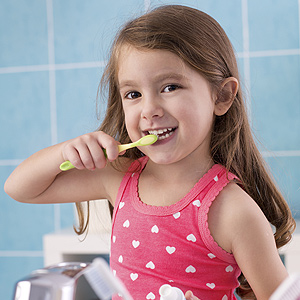 Every February, the American Dental Association sponsors a campaign called National Children's Dental Health Month. The purpose of this operation is to raise awareness about how important it is to get an early start on developing good dental hygiene habits — and how this can lead to a lifetime of healthy teeth and gums. So we thought this might be a good time to answer some of the most frequently asked questions about how to do exactly that:
When is it time to start cleaning my baby's teeth?
As soon as you see one! The earlier your child gets used to a daily dental hygiene routine, the better. Baby teeth that have not fully emerged from beneath the gums can be wiped with a clean, moist washcloth after feedings. A tooth that has grown in completely should be brushed twice daily (once in the morning and once in the evening) with a soft, child-sized tooth brush and a thin smear of fluoride toothpaste. Fluoride is an important weapon against tooth decay, but you don't want your child to swallow too much.
Can babies get cavities?
Absolutely — especially if they are allowed to fall asleep routinely with a bottle filled with anything but water. Milk, formula — even breast milk — all contain sugars that should not be left to pool around your baby's teeth during sleep, facilitating decay. Juice is an even bigger no-no because it is not only sugary but also acidic.
Can't I give my child sweets once in a while?
We realize total avoidance of sweets may not be realistic, as beneficial as this would be for your child's teeth. If you are going to allow your child to have sweets once in a while, better that the treat be given immediately following a meal, and not as a between-meal snack. Soda should really be avoided completely — it's that bad.
When should I take my child to the dentist for the first time?
The experts say: Get it done in year one. That's right — even though your child won't have many teeth by age 1, there's a lot we can do at that first visit to ensure good oral health now and well into the future. We will do everything possible to make sure your little one has a positive first experience in the dental chair; this helps set the tone for the many important preventive visits yet to come. It's also a great opportunity for you to ask any specific questions you may have, and receive hands-on instruction on how to care for your child's teeth and gums.
If you would like more information about children's oral health, please contact us or schedule an appointment for a consultation. You can learn more in the Dear Doctor magazine articles "Taking the Stress Out of Dentistry for Kids" and "Age One Dental Visit."